If you are an entrepreneur or marketer actively engaged in your online marketing, then you have undoubtedly (had) advertisements on Google and Facebook. Maybe you've even experimented with ads on Instagram, Pinterest, Youtube, Twitter and LinkedIn (props for you!). These networks have now conquered a place in the arsenal of the average online marketer. Still looking for extra channels? Reddit and Quora rattle at the door….
Red-who and Quo-what?
Understandable if these names are not immediately top-of-mind with you. Yet these social networks are already becoming large international ad platforms. A short (very short) introduction:
Reddit
Calls itself the "front page of the internet". Meanwhile, Reddit has become the largest forum on the internet. This forum consists of hundreds of thousands of topics (subreddits) in which millions of messages are exchanged. These topics are very diverse and range from business (entrepreneurship, marketing, advertising, etc.) to the greatest possible nonsense. See Reddit for yourself on https://www.reddit.com
Quora
Wikipedia writes this: Quora is a website where one can ask all kinds of questions that are related to knowledge, facts and / or shareable experiences.
By following fun questions and the interesting questions around the topics that interest you, you broaden your knowledge in a fun way. See https://nl.quora.com for yourself and find out how addictive it can be.
Advertising on Reddit and Quora: The points of attention
As always, each channel has its own characteristics. These characteristics are useful to know before you start advertising your offer to avoid paying a lot of 'learning money'.
Prefer no BOFU sacrifices
For both Reddit and Quora, they are social networks. Ads that are aimed at direct (product) sales – the so-called bottom-of-funnel (BOFU) offers – are not quickly effective. So use a proposition that fits in with the top-of-funnel (awareness) or mid-funnel (consideration). Similar to, for example, Twitter or LinkedIn.
International audience
Both platforms are especially interesting if you are active online internationally and in English. Although there are a lot of Dutch on these networks, the potential of the targeting possibilities only really comes into its own if you want to be able to reach users from multiple countries.
Because you can reach a target group on both Quora and Reddit quite specifically, both are perfectly suitable for both B2B and B2C campaigns.
Minimum campaign budget
For both networks, you can already start with an advertising budget of E5 per day. Currently, a credit card is the only payment method.
Clicks that happen "accidentally"
An annoying "problem" that many Quora and Reddit campaigns have to deal with. Is that clicks occur by users who "accidentally" click. The networks do not always make it clear that your placement is an advertisement. This causes a lot of "bounces" on your landing page (people who leave immediately). Try to make it pretty clear in your image (Reddit) that it is an advertisement. Sometimes it helps, for example, to mention prizes or another (other) obvious call-to-action to distinguish your post from an "organic" contribution on Reddit or Quora.
Reddit pixel & Quora pixel
Quora and Reddit both also have their own "pixel" that you can implement on your website. This allows you to measure conversions (in addition to your own Analytics of course) but also re-reach your website visitors with ads (remarketing) or create look-a-like target groups yourself. If you have experience with the implementation of Facebook and Pinterest pixel, the implementation steps will be familiar to you.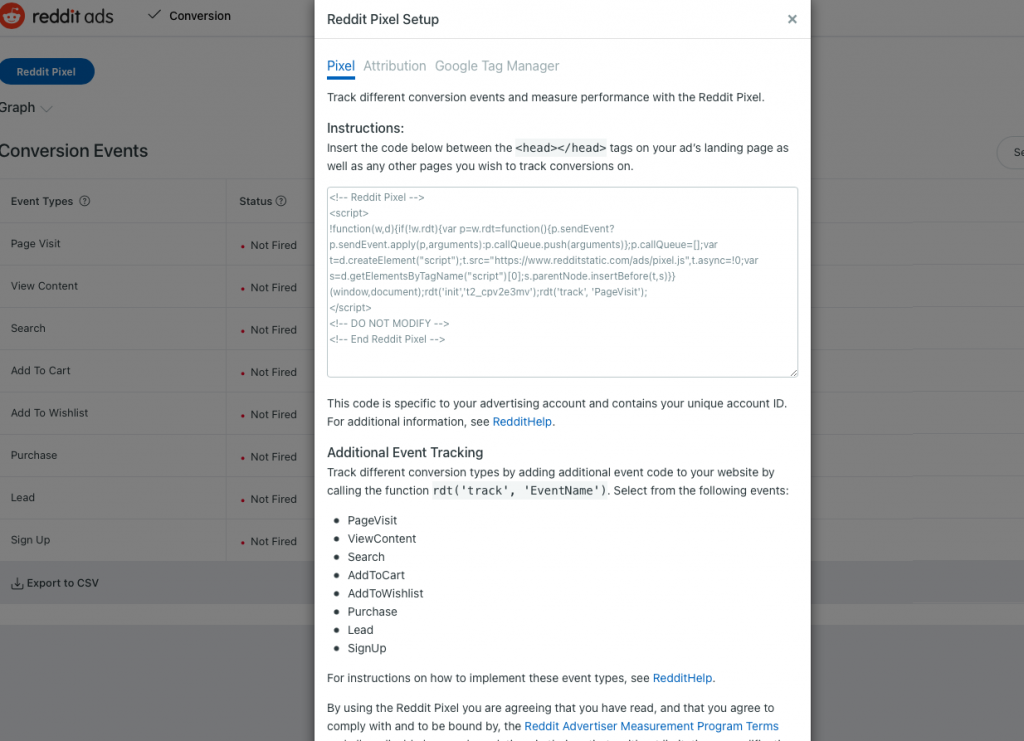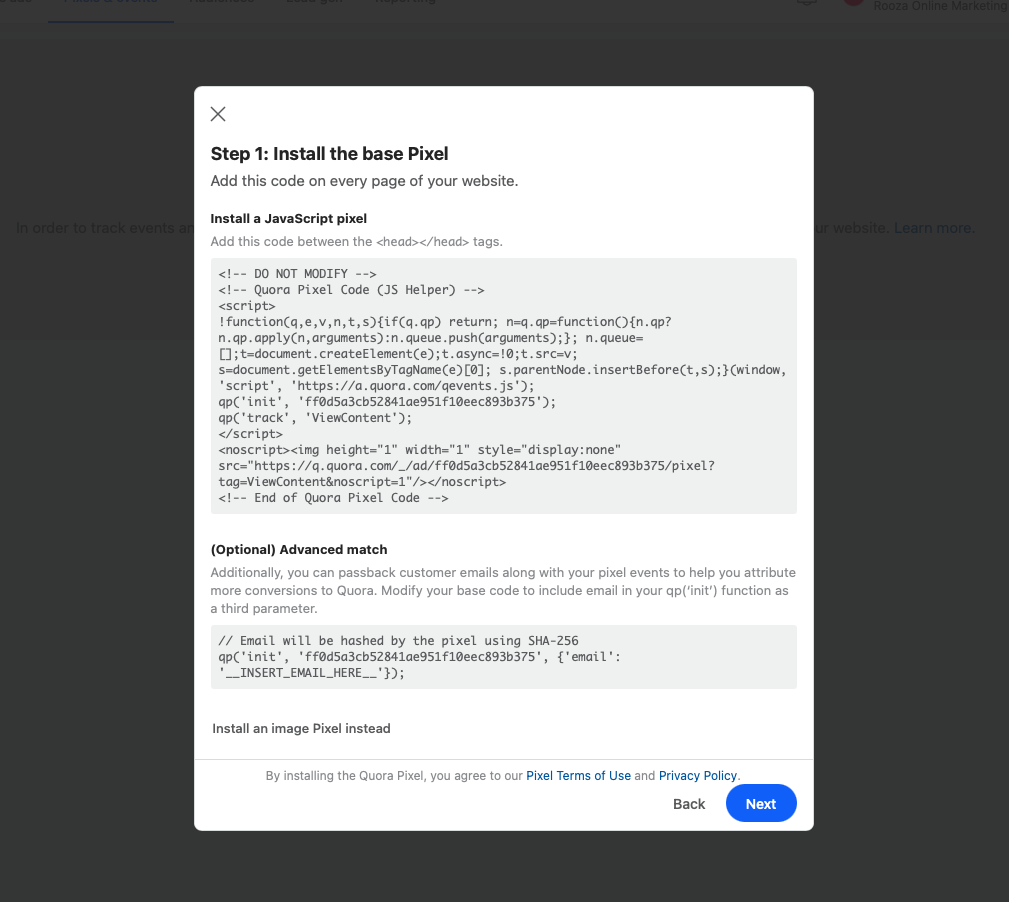 Campaign objectives
Campaign objectives in Reddit Ads:
Brand awareness
Traffic
Conversions
Lead generation (Only in Quora, similar to Linkedin lead gen ads)
Video views (Reddit only)
App installs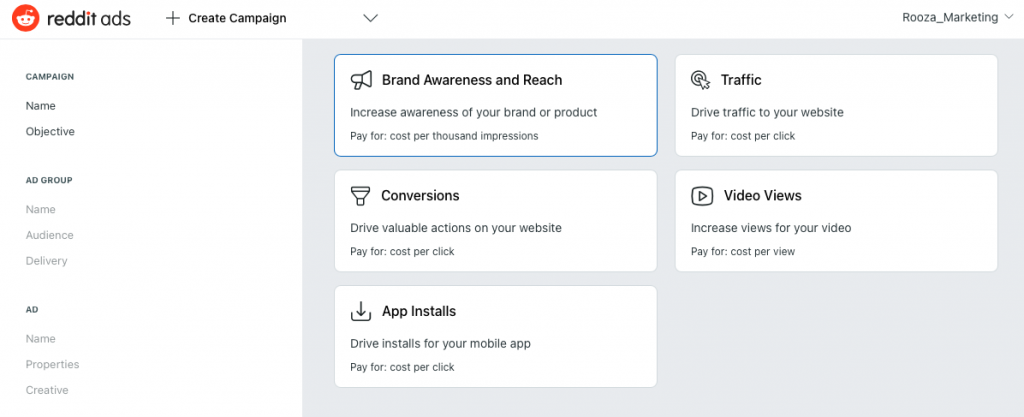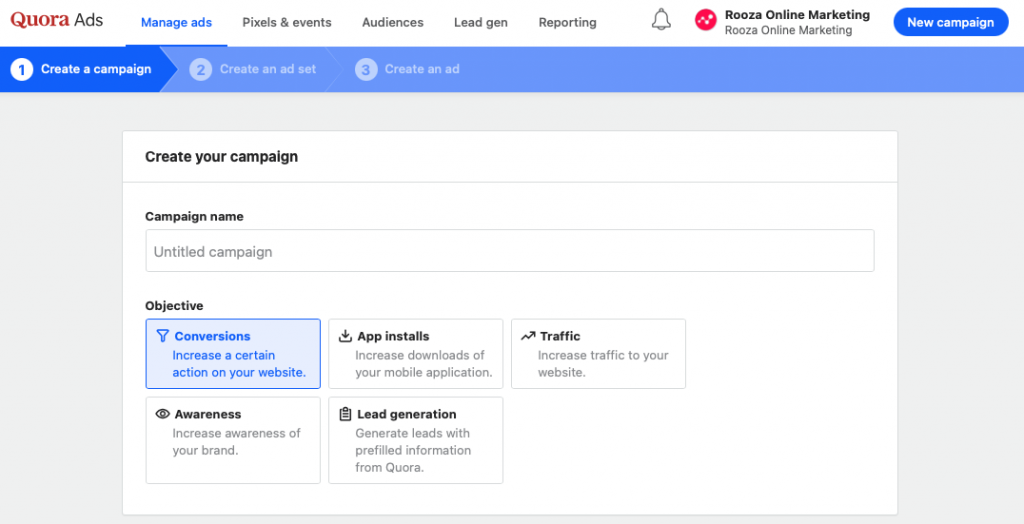 Audience selection
In addition to using the pixel for the target group selection (based on your website visitors), you can also put together your ideal target group yourself. This process has many similarities with, for example, the way you put together your target group in Twitter.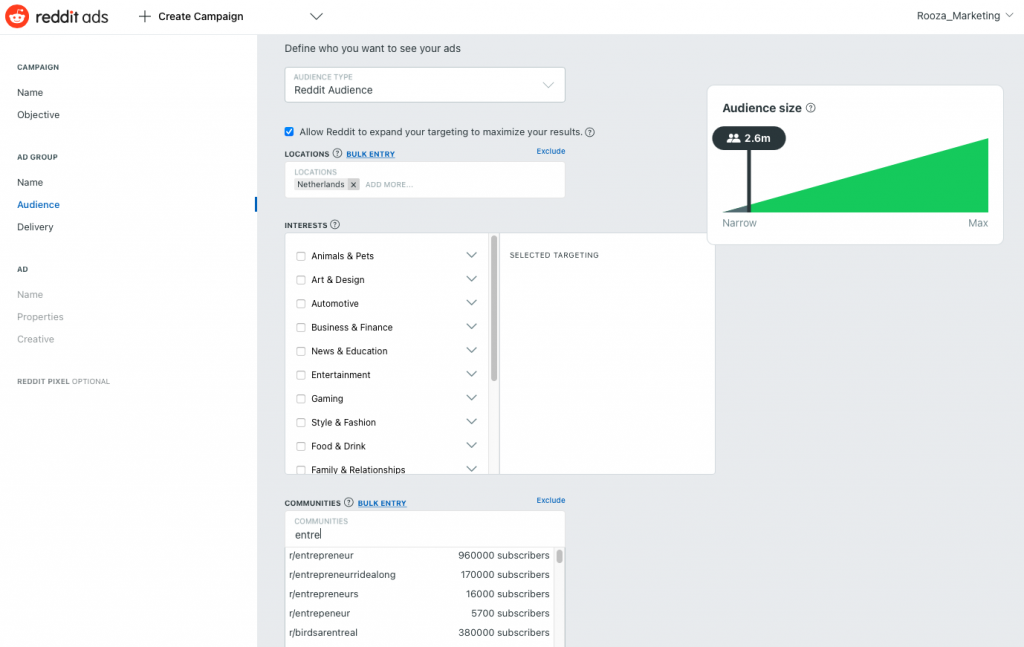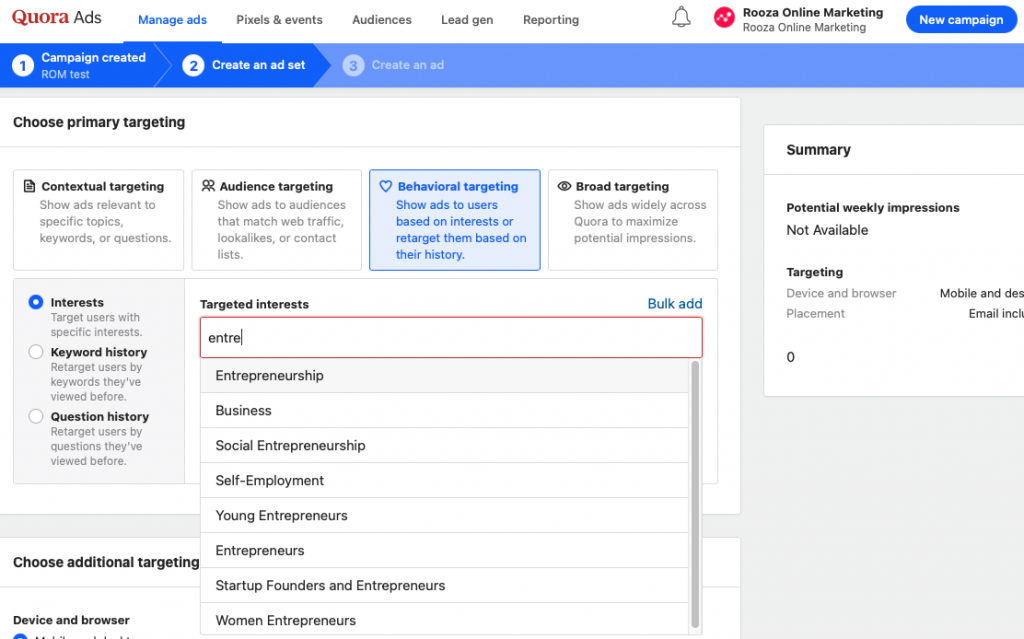 These extensive targeting options make the networks immediately potentially interesting for B2B. For example, reach people who are orienting themselves on new enterprise software or business owners (B2B) or focus on Yoga lovers (B2C). Both Quora and Reddit offer plenty of options.